Upon the Wings of an Eagle
A fascinating journey, spanning cultures and continents, from a close-knit Russian shtetl and frigid Siberian labor camp, to the pushcarts and packed streets of New York's Lower East Side; from the horsedrawn carriages of Buenos Aires, and vast Green plains of the Pampas, to the fledgling Eretz Yisrael under the Turkish and British rule.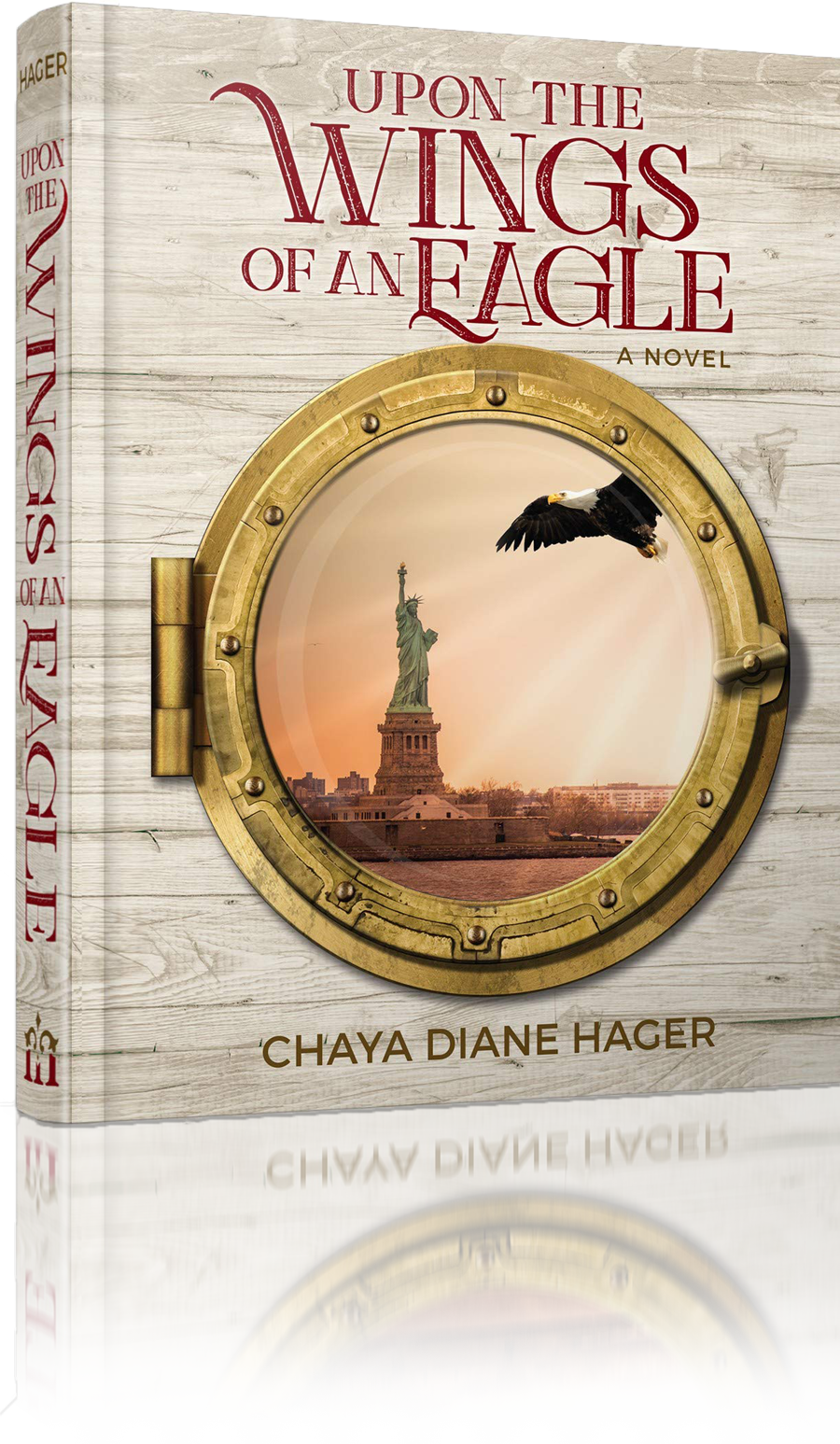 Although this is a novel, and the number of pages – 540  – rather daunting, this is a book you will never forget.  The fact that it took ten years to write is not surprising, as the research is impeccable.  You are taken on a non-stop journey beginning in the Russian shtetl Krevietsky in 1910; to a Siberian labor camp and on to the Lower East Side of New York.  You also journey to Buenos Aires and finally Eretz Israel under both Ottoman amd British rule.
The heroine is Faigel Friedman and her challenges, hopes and fears carry you breathlessly through the book until – at times, as your heart breaks – you feel yourself experiencing all her emotions yourself.  You empathise at the terrible decisions she has to make – how do you decide between two of your children? The loss of her beloved husband Chatzkel, whom she believes killed by the Cossacks. A lifetime of searching, with so little hope in her heart.
      This is a book that will stay with you, long after the last page is closed.  The author's knowledge of Yiddishkeit is impressive, and you will feel how the love of G-d can empower a Jew even through the darkest hours of our tragic history.  I recommend this remarkable book without hesitation, and found it truly inspiring!
Book Details
Hardcover:  540 pages
Publisher: Menucha Publishers (November 2, 2018)
ISBN-10: 1614655197
ISBN-13: 978-1614655190
"If you want a historical novel that is accurate, fast-moving, covers the world and is gripping, this is it. This is a seriously addictive book. It is one of the best historical fiction I have ever read. The protagonists' trials were not contrived or tedious or fanciful. The dilemmas they faced were real dilemmas that were faced by millions in the harrowing years that the book took place (1910-1920). One very specific trial of those times — the struggle to retain one's commitment to Judaism in the face of mass abandonment — is a thread running through the book. A fascinating aspect of the book is that it uniquely covers many continents and venues and gives one a sensation of the ferment and mass migration of Jews occurring in the world in that period. The author did a good job of researching her time period (1910-1920). The ubiquitous pogroms facing Jews under the Czar, brigands attacking Jews living in the Jewish colonies in Argentina, the Jews' dilemma of whether to prefer Turkish or British rule in Palestine and the brutal rejections in Ellis Island made the historical facts come alive. I found myself feeling anxious about the fate of this ill-fated family as it hurled up on one wave and dashed down on another."
"Upon the Wings of an Eagle" by Chaya Diane Hager is a novel you will carry with you long after reading it.  It is quite an adventure, a very poignant story of a Jewish family which has Jewish history weaved into it, spanning continents and countries over a decade (1910-1920). Written so naturally that you will be able to relate to each person written about as though you had met them personally. It is a reminder how Hashem gives you a new hope and chance with every challenge. It will keep you on the edge of your seat. On a personal note, it was also gratifying to see the name of my great grandfather, Rabbi Aaron Goldman who founded Moses Ville in Buenos Aires, Argentina.
From Bogota to Madrid to Jerusalem
Follow the author on a spiritual and physical odyssey from her youth in beautiful Bogota, Colombia, through marriage and child-rearing in Madrid, Spain, to her ultimate destination of Jerusalem the Holy City. A refreshing and uplifting read for Jews of all stripes and types!
 "Amazing book! It will capture you as soon as you begin reading it . It should be a required reading for every Jew. I have never endorsed a book so much!" 
Book Details: 
Hardcover: 224 pages
Publisher:Israel Book Shop (May 25, 2006)
Language: English
ISBN-10: 1931681686
ISBN-13: 978-1931681681